Aliphatic Polyurethane Paints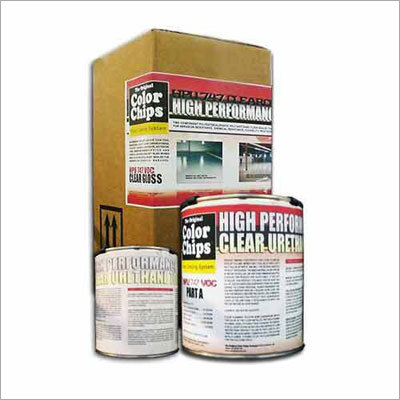 Aliphatic Polyurethane Paints
Price And Quantity
Product Specifications
Product Description
Aliphatic polyurethane paints are utilized as coatings in building and industrial applications. Their unique chemical composition makes it flexible and tough. They are used for many products to make durable finishes. The aliphatic polyurethane is commonly used in coatings or sealants, supposed for outside use. They are outstanding for patios and driveways. These polyurethane paints are versatile and effective in nature. Also, they can be chemically manipulated for specific purposes. Dries to a tough finish, aliphatic polyurethane paints are resistant to water & UV rays. Hence, they will not turn yellow or break down when exposed to sunlight. The polyurethane paints flow slowly and offer high tensile strength too. Further they bond easily to epoxies.
Advantages of Aliphatic Polyurethane Paints:
Easy to apply, and a variety of colors
Flexible, strong & effective
Superior gloss as well as color retention
Excellent adhesion, water and UV resistance
Fast curing characteristic, good hardness and weather resistance.
Uses :
Aliphatic polyurethane paints are perfect for wood, metal, asphalt, fiberglass, concrete, plastics, and other surfaces. They give tough, effective and waterproof finishes. They are used on boats, patios, decks, swimming pools, and other outdoor applications. The coatings also prevent abrasion, such as scratches, chemical damage, etc.
Specification
| | |
| --- | --- |
| Packaging Type | Bucket, Tin |
| Brand | Omkar |
| Finish | High Gloss |
| Is It Anti Corrosion | Anti Corrosion |
| Packaging Size | 1-20 Liter |
| Form Of Paint | Liquid |
| Paint Base Type | Oil Based Paint |
| Application Method | Brush, Roller |
| Is It Waterproof | Non Waterproof |